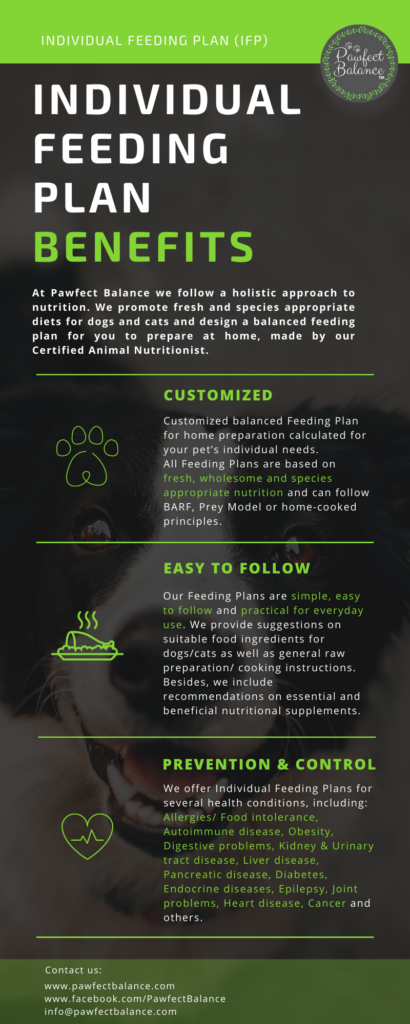 We offer professional NUTRITION CONSULTATION customized to your pet's individual needs.
We promote fresh and species appropriate nutrition for dogs and cats and design a balanced plan for you to prepare at home.
Our feeding plans are based on the BARF principles as we consider this the most species appropriate diet. The Prey Model can be followed as well if desired.
If you prefer cooking for certain reasons or your pet's health condition requires cooked meals, we can also design accordingly.
Check out our INDIVIDUAL FEEDING PLAN here: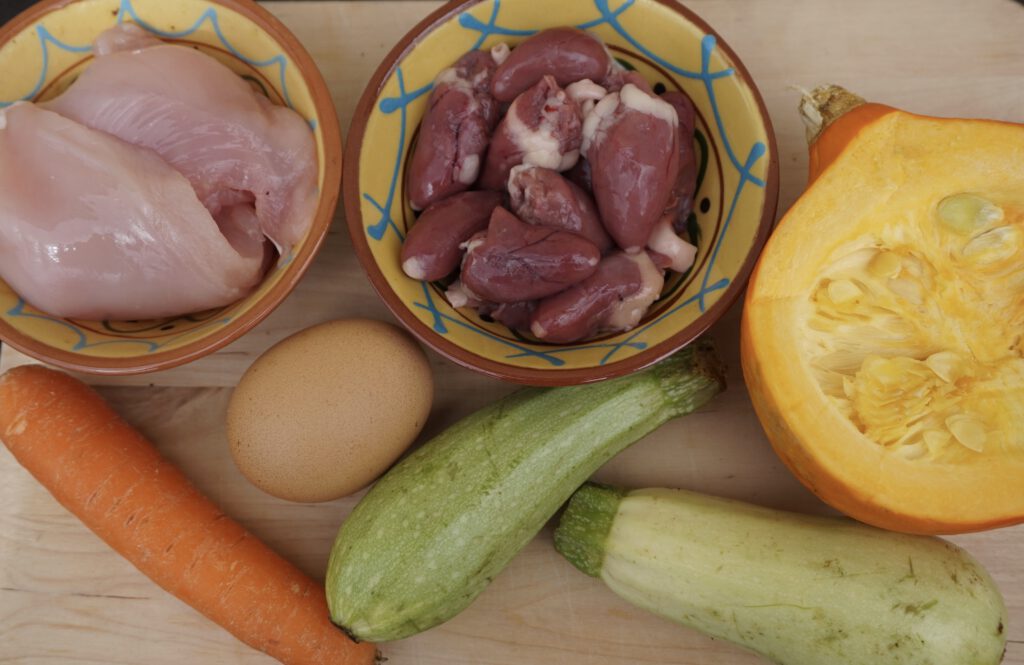 What we offer
Customized balanced feeding plan for home preparation made by our Certified Animal Nutritionist:
– calculated for your pet's individual needs
– based on the BARF principle (raw feeding)*
*If preferred, and if the health condition of your pet requires that, we also offer feeding plans for cooked diets.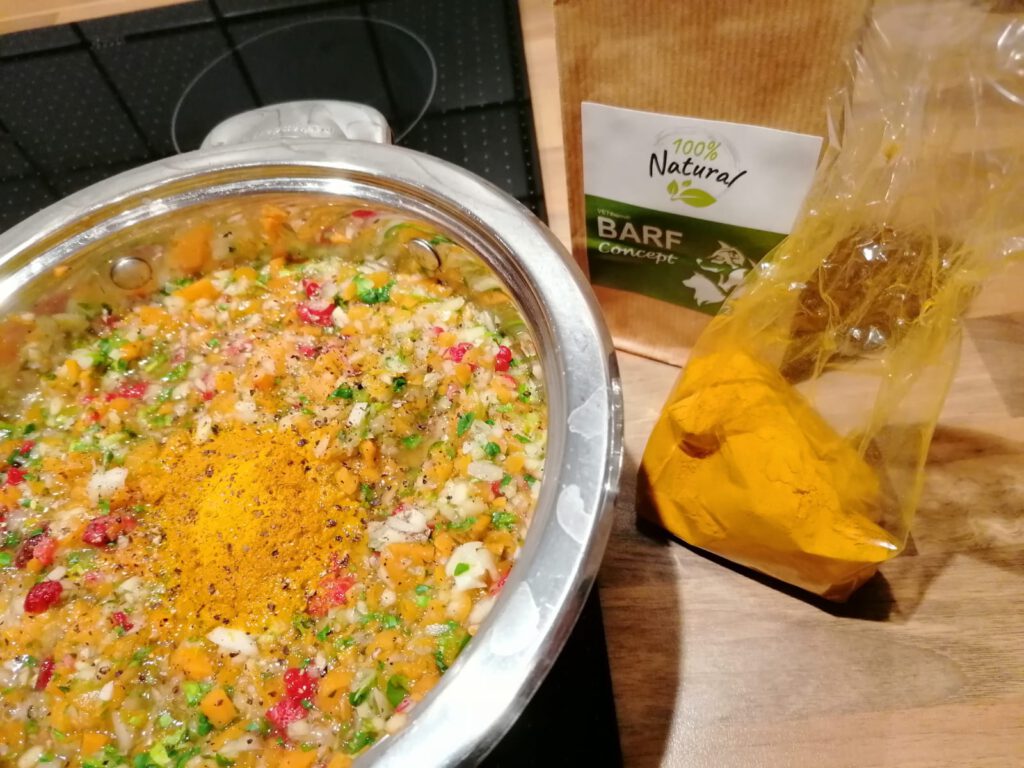 What is included
– Foods list with suggestions on suitable and toxic food ingredients for dogs/cats
– General raw preparation/ cooking instructions
– Suggestions on nutritional supplements and alternative therapies targeting your pet's individual health condition
– Free follow-up by email including answering questions /advice/ adjustments of the plan (if needed) in 5 emails within 3 months after creating the plan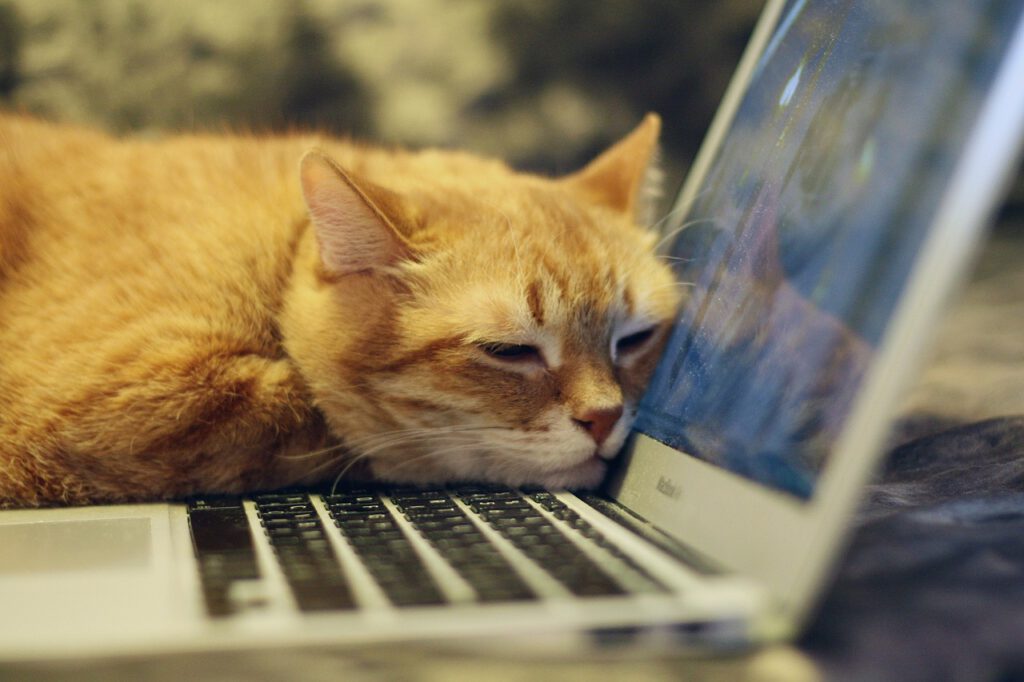 We keep in touch
Your pet's wellbeing is most important to us! In order to stay informed about your dog's/cat's acceptance of the feeding plan and progress, we keep in touch with you via included follow-up communication (emails).
"Let food be thy medicine and medicine be thy food."
― Hippocrates
Do you have a pet with special nutritional needs?
We offer Nutrition Consultation and Individual Feeding Plans for several health conditions, including:
Allergies/ Food intolerance
Autoimmune disease
Overweight/ Obesity
Digestive problems
Kidney/ Urinary tract disease
Liver disease
Pancreatic disease
Diabetes
Endocrine diseases
Epilepsy
Joint problems
Heart disease
Cancer
others
Prices range between $120 -$200 (SGD) and depend on your pet's health condition and maturity. The higher prices apply for animals with special needs. Talk to us directly for more information.
Are you ready to improve your pet's diet?
Contact us at info@pawfectbalance.com or via our website contact form.
We're happy to create an Individual Feeding Plan for your furry love!